Screen Enclosures
Keeping your outdoor living comfortable and clean!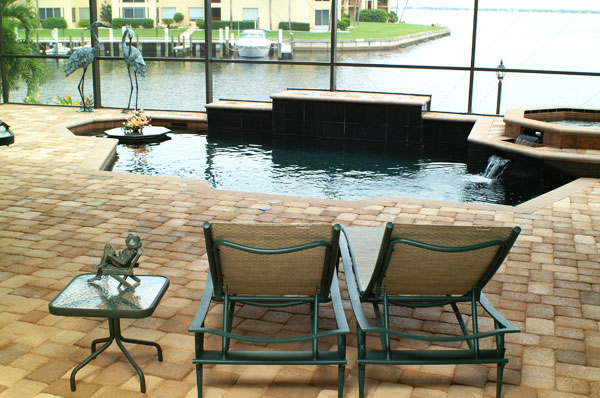 High strength screen enclosures
The State of Florida is the hardest place in the country to build anything and screen enclosures are no exception.
We are now required to use heavier aluminum beams, increased wind and roof bracing, and longer lag screws to attach the enclosure to the concrete deck. All of these code changes will benefit the strength and appearance of your enclosure.
Your screen pool enclosure will keep your pool area free from bugs, pool clean from leaves and grass clippings and help provide protection and reduced liability, all while allowing you to continue to enjoy the natural outdoor environment.
 New Screens

 Screen Repairs

 Re-screening

 Replacing Rusty Screws